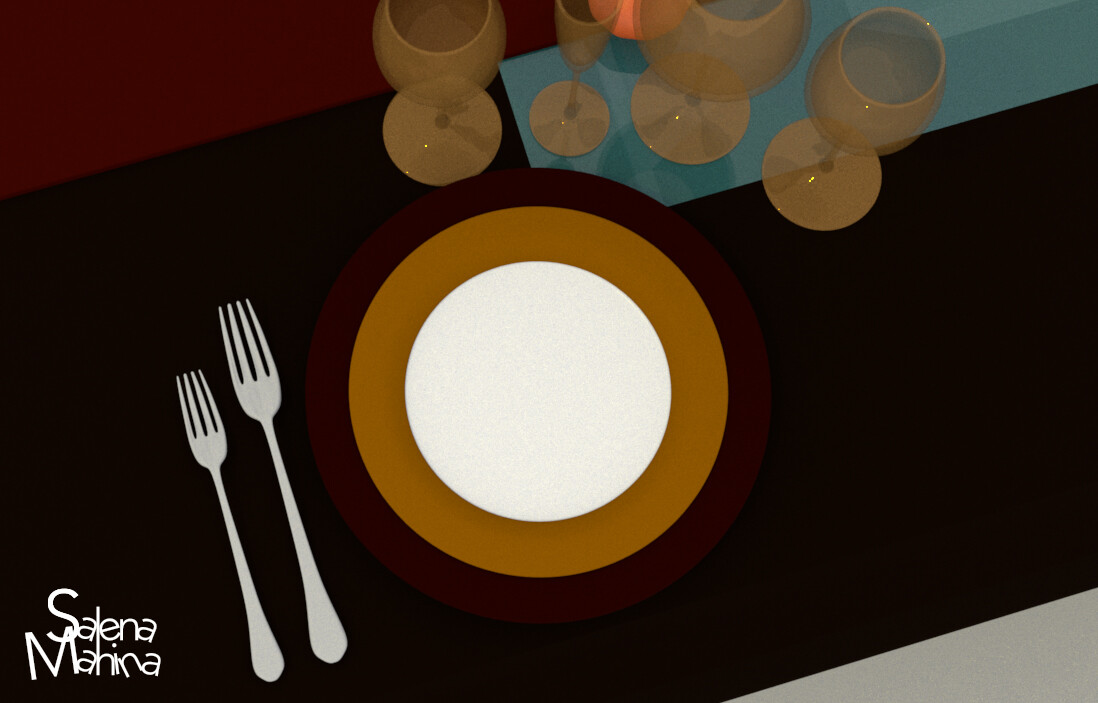 Scene render (using Renderman)
SO, as you may have seen with my previous project (see it here), I'm making an effort to produce complete scenes on a monthly basis. I'm starting this month off with some place settings and will be working my way up to the final scene. 
My goal, at the moment, is to create at least 30 assets/props/ to fill the scene. This, of course, requires a significant amount of planning, but I've already made my list! 
Is that something you'd like to see? I planned on keeping the list for myself, but I wouldn't mind showing everything I plan to do or just adding to the list as I make my uploads.
Here's a teeny tiny bit of what I'm cooking up to whet your appetite :D
I'll be using Maya and zBrush for this project, but may bring it into Unreal if I have enough time.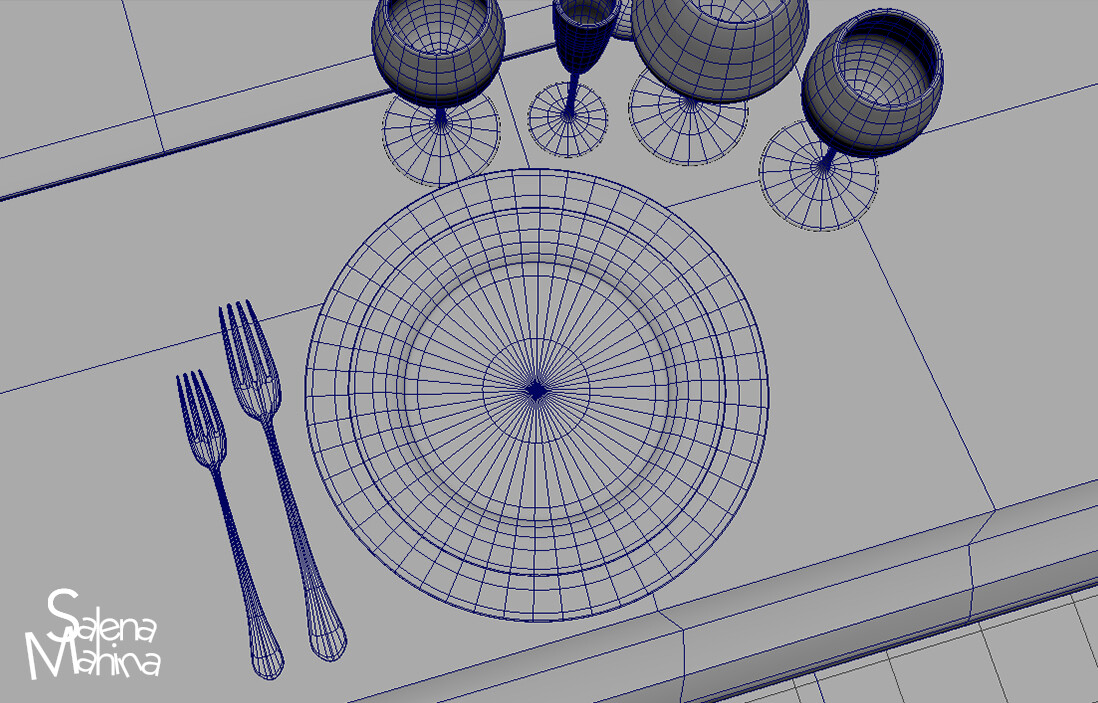 Scene wireframe
Assets (x10):
Dining Table
Dinner Fork
Salad Fork
Charger Plate
Dinner Plate
Water Glass
Champagne Glass
Red Wine glass
White Wine Glass
Table Runner
There's a little peek! What do you think it is?
I look forward to sharing more with you! Now that I'm done with my studies, I'm hoping blog posts will hold me more accountable!
See you soon!
- Salena Mahina